L'EXCEPTION FLAGSHIP STORE
Le café l'exception
Welcome to the L'Exception Café page!

From the first morning espresso to the last late night latte, come in and discover the L'Exception café and our range of fresh French products, selected for their excellence and originality. In association with La Petite Table, we offer a range of delicious lunch specials -plus homemade cakes and juices for those sweet tooth moments of weakness!

And, joining us on this new epicurean adventure, Coutume Café, your local Parisian roasting house will be providing us with a choice of coffee beans sourced from around the world!
Come join us!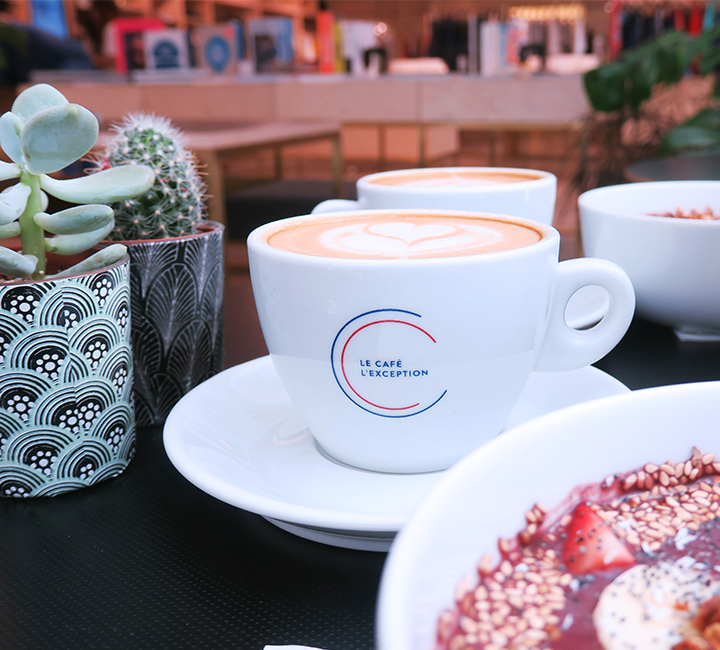 COFFEE FROM COUTUME - FOR A CULTURAL CAFÉ FEEL
We teamed up with Coutume with one idea in mind: To help our fellow Parisians discover and rediscover the culture of good coffee. Antoine Neiten and Tom Clark, the founders of the Parisian coffee institution won best roasting house in France in 2011. Brought together by their shared passion for scouting out the finest cocoa producers from the four corners of the world, L'Exception café chose the Brazilian bean as its roast of choice; a mono-origin FAF blend carefully created by master roasters in the heart of the 10th district of Paris, for a rounded and balanced taste. We regularly organise 'cuppings', small in-house tasting tutorials. To find out more about our next event, get in touch at: cafe@lexception.com.
DISHES AND DELIGHTS FROM LA PETITE TABLE
La petite table is first and foremost a daring duo comprised of Lorenza Lenzi and Gianpaolo Polverino, who hold a place at the table shared by the best Parisian restaurateurs. These two passionate visionaries create lean cuisine based solely on seasonal produce carefully selected for its quality. Changing their menus daily to suit the freshest market finds, their eat-in and takeaway delights celebrate the very best in French cuisine and home-grown ingredients. ' All of our meat is sourced from France and we only choose the most ecologically friendly farms and breeders. Our fresh fish comes from small fishing vessels and coastal fisheries. Ingredients are selected based on the season and reproduction cycles. Our vegetable and wheat-based products are from organic farms. All our meals and menus are based on the seasons from the freshest available resources. We champion an ecologically friendly approach to cuisine, our motto is: "nothing lost, nothing made, everything is transformed" – Lavoisier. Our kitchen works daily to create dishes that reduce waste and make the most of our fresh produce. For example, we use all of the vegetable – from the roots to the leaves, in our juices, stocks or as a vegetable tinted alternative to food dyes ' - Lorenza Lenzi.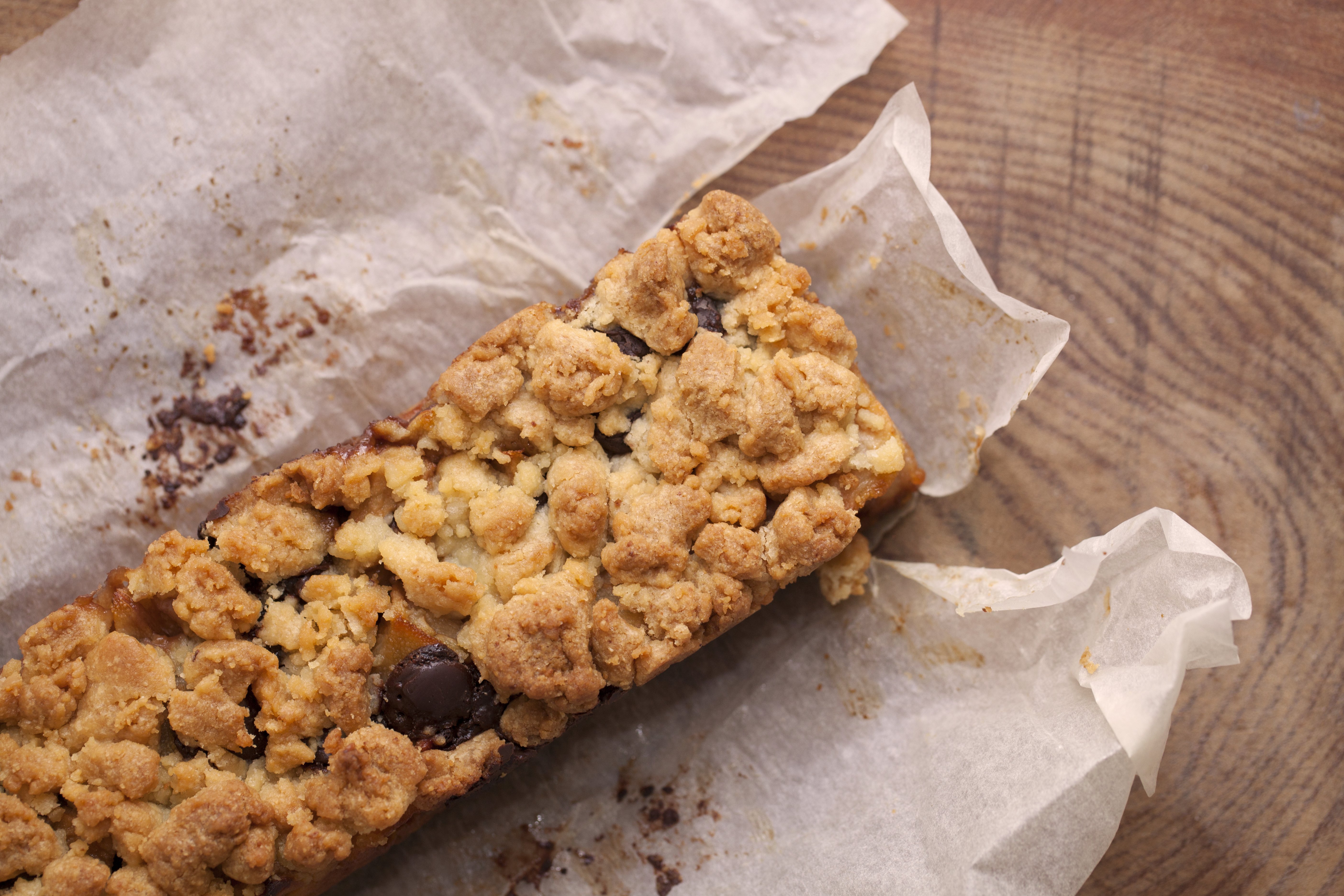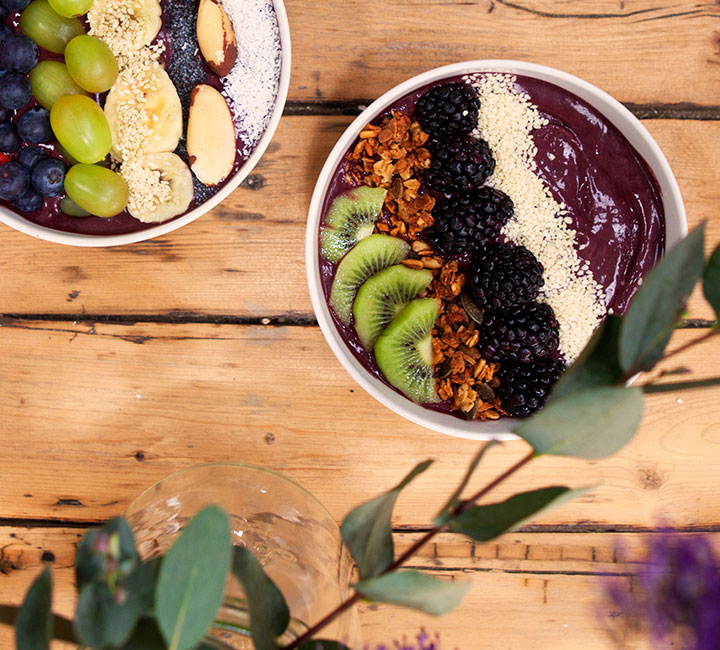 JUICE BAR AND ACAI BOWL
We know how hard it is to get your 5-a-day, that's why we've created a range of fresh fruit juices, made to order to retain the maximum amount of vitamin goodness. Keeping up the clean eating routine, we also offer a range of customised fresh acai bowls. Sourced in Brazil, the acai bowl is a type of smoothie created with fresh acai, fruit and muesli. Ideal to kerb your cravings all day long, they're great for digestion and nutritional, too.