Nubio : the high-luxe detox
by L'Exception, on August 16, 2016
We met up with the groundbreaking duo behind Nubio to discover more about their grand success in the French capital. Created in 2014 by Claire Nouy and Gabrielle Rotger-Marcombes, Nubio is a high-luxe detox brand that specialises in the finest juice cures and all-natural solutions to modern life. More than just juice, this new-age health brand offers a harmonious blend of well-being and a unique sense of style. A rising star on the Parisian health circuit, Nubio has quickly developed into a multi-disciplinary brand, offering energy bars, infusions, a wildly popular detox program and even, a collaboration with Nike.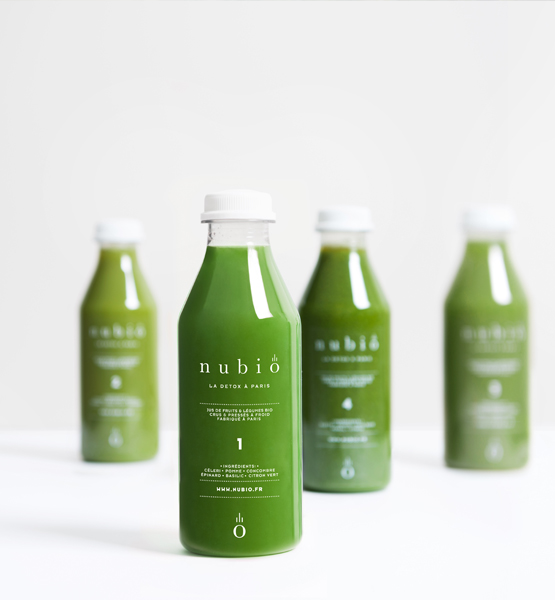 Hi Claire and Gabrielle. Can you tell us a little more about yourselves and the Nubio story...
Gabrielle and I are two young extreme entrepreneurs. Nubio is the confluence of two worlds and many obsessions : I've been into organic produce since infancy, I like raw cultivated products made with love by farmers I know by name, Gabrielle on the other hand is a big fan of agro-food innovation and tests all our new products, including a new revolutionary yoghurt with an amazing texture! Our mission is to create the purest, nutritionally rich and beneficial fresh fruit and vegetable cold presses that offer irreproachable nutritional and organoleptic qualities – as well as providing our clients with a range of detox plans that really make a difference.
Being an entrepreneur can be complicated. How did this adventure start?
We started with nothing, sharing our laboratory with another nutritional entrepreneur. We were lucky enough to sell all our products online straight away (the French marketplace was really calling out for something like this) and have the support of chef, Alain Ducasse since the start of our adventure.
Nubio is a business based on a real commitment to improving the environment – notably by using only organic products. Can you tell us more about that?
At Nubio, we only use the finest natural products, our fruit, vegetable, fresh herb and superfood presses help to detoxify the body and offer the maximum amount of nourishment through the use of micro-nutriments. This is why our whole collection is certified organic. Our little production team in the heart of the 11th district recycles all its waste and we re-use all the fibrous vegetable fruit and almond by-products. We have also written a little book about 'Okara' .
Let's get to the heart of the matter – the detox craze is very fashionable in America but it's still a new phenomenon in France. Can you explain more?
Detox cures have become very popular in France since we launched Nubio in 2014. Our very first customers already understood the concept of detoxing after spending time in the States and searching for the same thing here in Paris. Nubio detox plans include: organic certified cold press vegetable and fresh fruit presses. Today, we have a varied cross section of customers that include both women and men from Paris and further afield, who want to try a detox plan that is thoughtful and based on sound nutritional guidance - consisting of excellent quality fresh fruit and vegetables.
Can you tell us about the know-how that goes into making your products?
We are powered by a strong research and development team of agricultural engineers, in collaboration with scientific laboratories and doctors. Each detox plan is designed down to the smallest detail to offer optimum nutritional benefits by using the purest products (organic certified, gluten free, vegan). We have also created precise fabrication techniques and processes that provide the freshest, purest juices for our customers.
Can you give us an exclusive juice recipe we can try at home?
The most important advice I can give you is to add more veggies than fruits. In summer, we choose vegetables that are very moisture rich that will hydrate and nourish at the same time. Put the below organic, brushed and cleaned vegetables in a press: One head of fennel/half a peeled cucumber/a handful of spinach/ two sprigs of mint/one green apple/three grammes of ginger. Add the juice of one squeezed lemon and one teaspoon of chia seeds.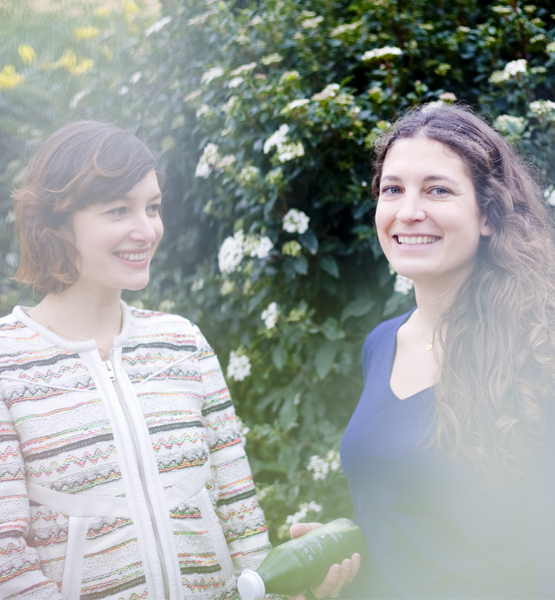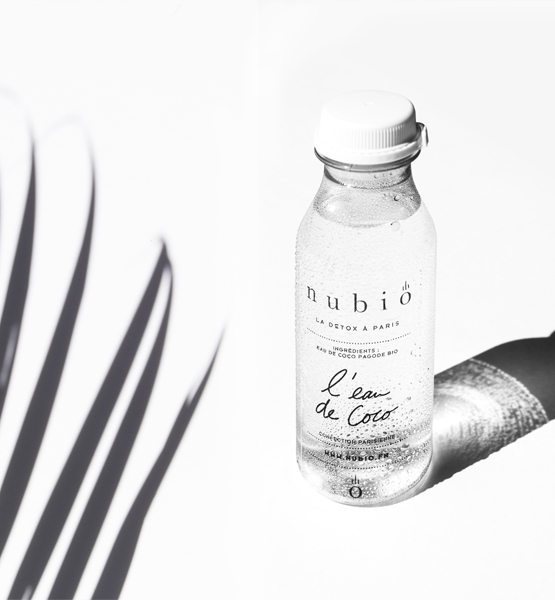 We've noticed you employ a minimalist aesthetic to your packaging and digital platforms. Is your fashion sense the same?
My tastes have become more adaptable and versatile since I launched Nubio – perfecting a sense of style that's appropriate for business meetings at our atelier and riding around the city. I'm a big fan of fashion and I like discovering small designers from France and the rest of the world.
Claire, we know you're a loyal L'Exception customer. What are your favourite brands?
I admit I'm a big fan of playsuits – I can't resist Caroline Ritzler's designs! I also love the little brand from Marseille called Le Stockholm Syndrome and the Biarritz-based swimwear brand, Albertine . This summer I treated myself to a few oversized designs because I'm pregnant (and mother-to-be brands are terrible!) - my favourite is a really pretty shirt by Sonia by Sonia Rykiel .
Today, what makes you the proudest of yourself ?
It feels really gratifying that we have created ten jobs in two years.
To finish up, what can we wish you for the future?
World domination!