Size
Choosing the right size is essential. The secret to well-fitting jeans is determining their quality, cut and size. Denim relaxes with age and changes to suit your shape.

When trying on a new pair of jeans, make sure they are very tight around your waist and thighs. To make sure you've got the right size, the top button should be hard to close, if not, try a size smaller.

For slim, skinny and semi-slim jeans, try and get your hands deep into the pockets, they should be hard to access and there shouldn't be any excess fabric.

When picking the right length for your next pair of jeans, aim for a 2cm hem that can be adjusted to your height – any alterations at a longer length will be noticeable.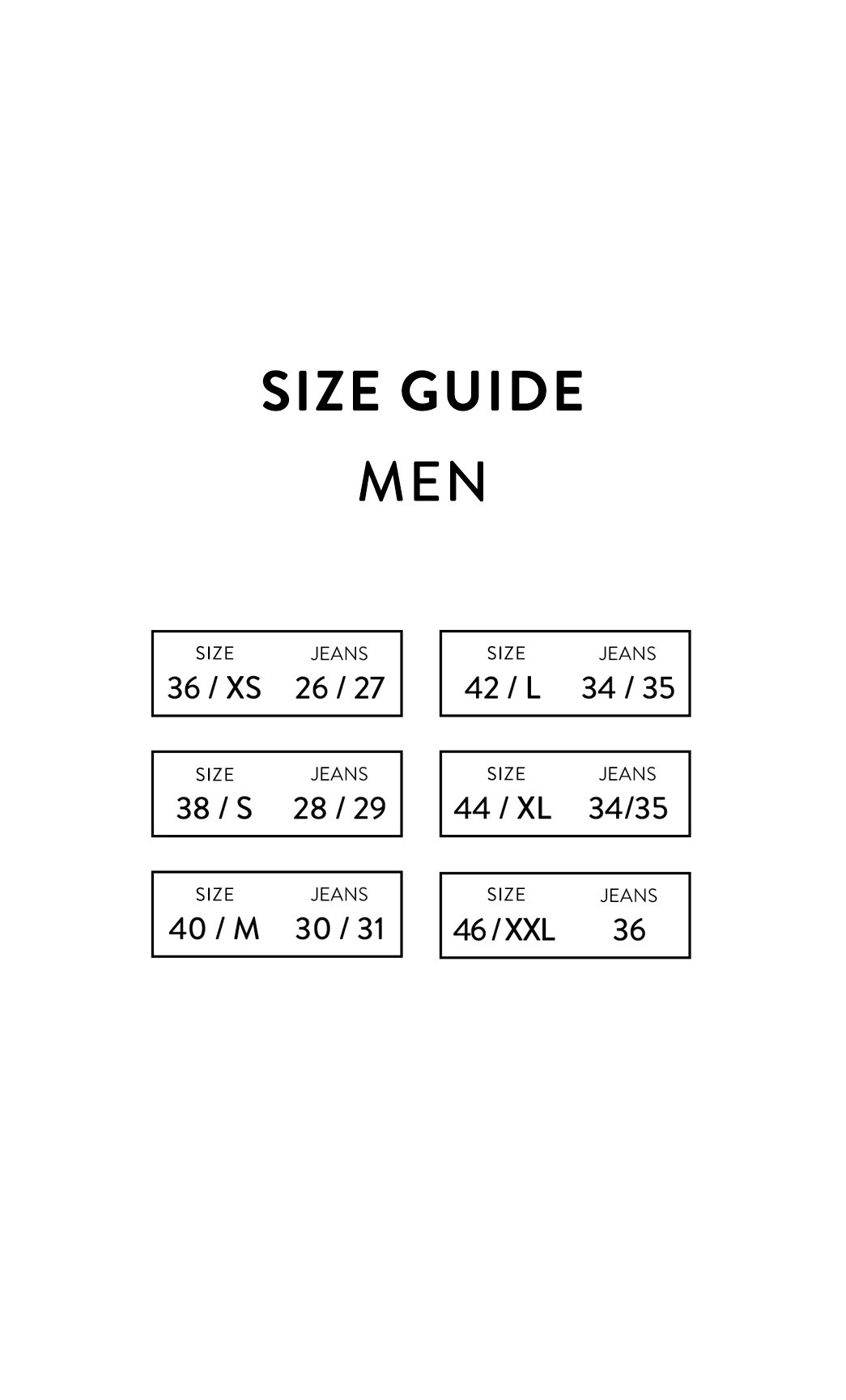 SELVEDGE OR CLASSIC DENIM?
Understanding the difference between selvedge and classic denim can make a big impact when deciding what pair of jeans to buy. How do you spot a high-quality pair of jeans? Selvedge is commonly considered as the gold standard when it comes to denim. But before you hit the BUY button, find out the features that make it superior to its classic cousin.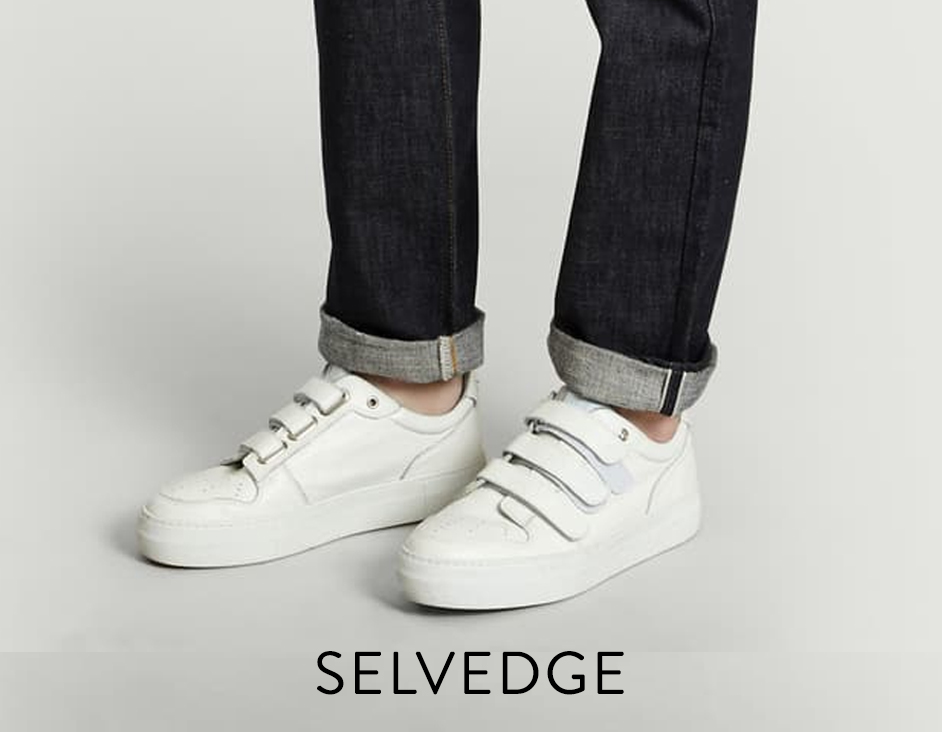 Selvedge denim is characterised by a ring spun yarn with reinforced detailing and robust finishing touches. This weave is created by a shuttle loom and is defined by its tonal trimmed seams in different colours (based on the brand). A slower production method ensures less stress on the fibres and offers a stronger yet softer finished product. Crafted with slight imperfections, each piece is unique – adding to its appeal.
Classic denim, on the other hand, uses an open-end yarn with weaker seams and less robust trims. A common high-street fabric, classic denim is easy to manufacture, quicker and cheaper than traditional shuttle weaving techniques.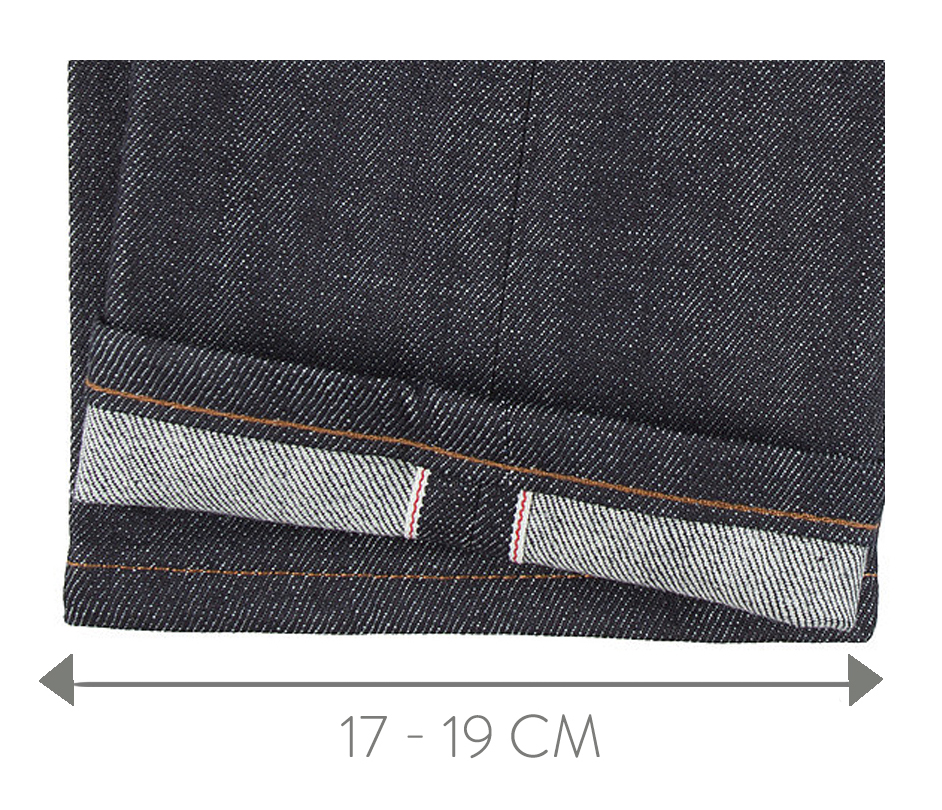 The style and width of a leg cuff depends on the size of your calf and your frame. The perfect cuff should help balance out the shape of your thigh vs calf. It is recommended to choose a pair of jeans with a loose cuff. For example, semi-slim jeans have a 17-19 cm cuff.

DENIM WEIGHT
Finding the right pair of jeans is all about feeling comfortable, don't forget to check out the weight of the denim used in your favourite pair of jeans. Different types of denim will have a corresponding weight (oz) which will allow you to recognise how heavy they will feel. 1oz equals 28g.
WASHING TECHNIQUES
Harking back to the origins of workwear, denim has long been used in manual professions thanks to its hardwearing and robust properties. A practical fabric that finds its roots in the U.S.A but is appropriated around the world. Today, the humble twill has been elevated from its functional foundations into a fashion mainstay. In a constant state of evolution, denim is the ultimate experiment in style and substance, transformed in a multitude of different ways but mainly via washing techniques.

Adding a personal touch to a classic fabric, innovative washing techniques offer manufacturers endless opportunities when it comes to colour, texture and fit.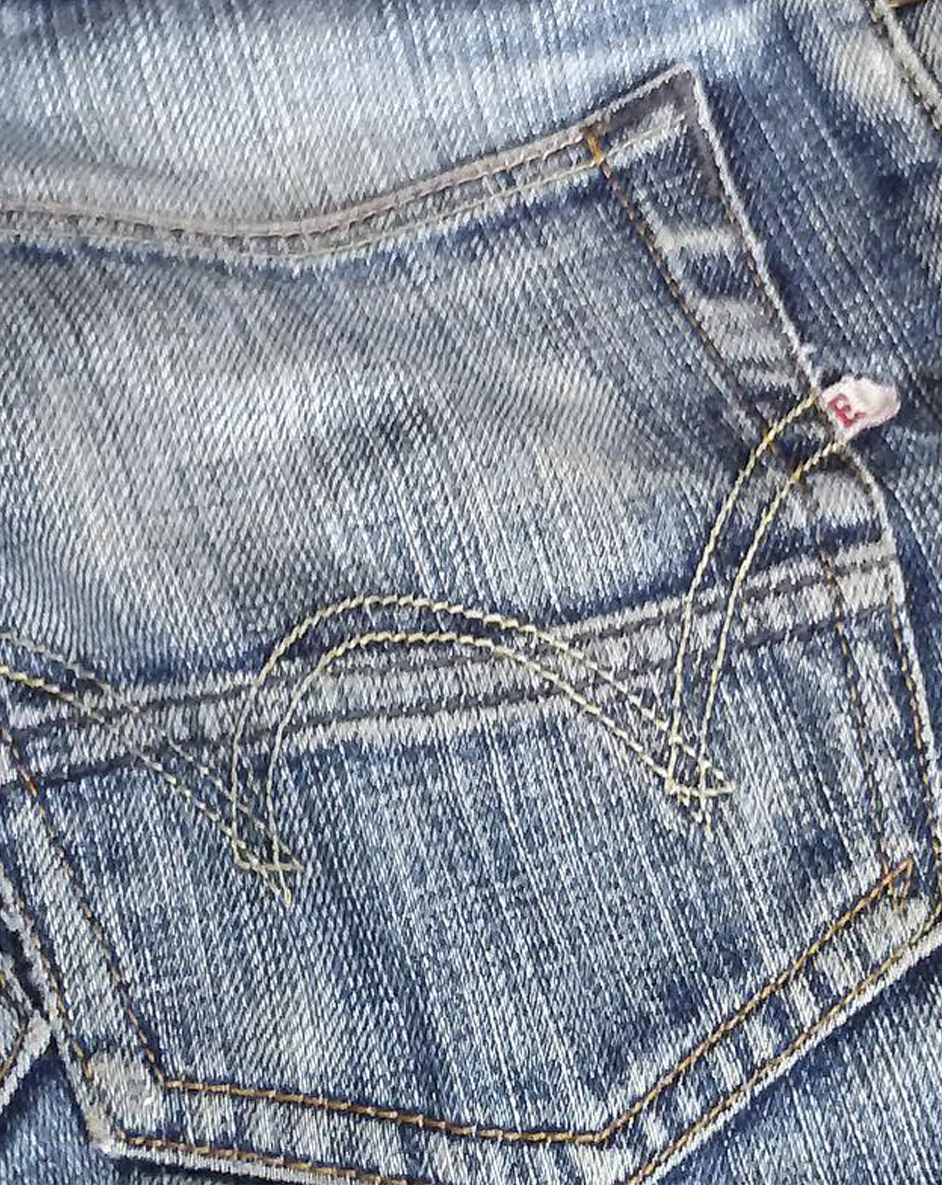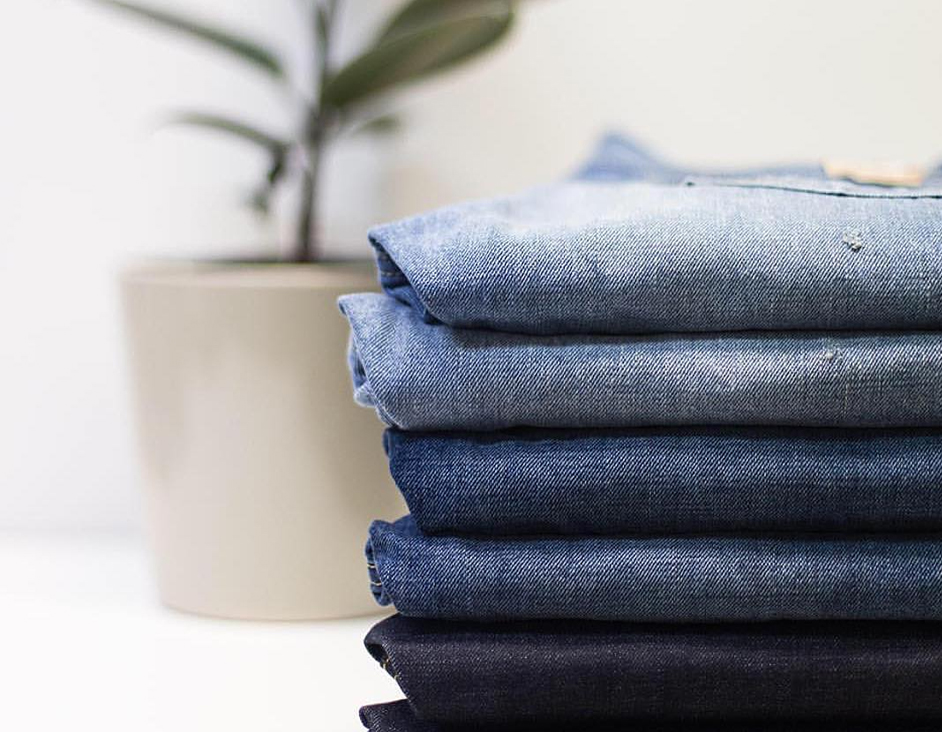 Transforming traditional indigo denim with a washed, used or vintage appearance, washing techniques were discovered by accident in the 70s by Marithé & François Girbaud. Searching for ways to soften denim, they decided to wash a pair of jeans with pumice stones. The result was a soft and bright effect known today as a stone wash.

Perfected to ensure a new level of precision, each wash offers a softer and lighter touch to the fabric. To add a brighter effect to the denim, enzyme washes were later invented to create a look we now call bleached stone washing.
Today, there are several techniques available:
- Sandblasting: Treating the denim with pressurised sand grains to soften and wear the fabric – due to concerns over the safety of workers, this feature has almost disappeared completely.

- Sandpaper distressing: A manual brushing method using sandpaper to help naturally age denim.

- Wattwash: Developed by Marithé & François Girbaud, this advancement on stone washing uses a laser to reduce water waste and improve distressing whilst ensuring the durability of your jeans.

- Ozone: A natural, oxygen-rich method that uses almost no water, it is considered the most ecologically sustainable option.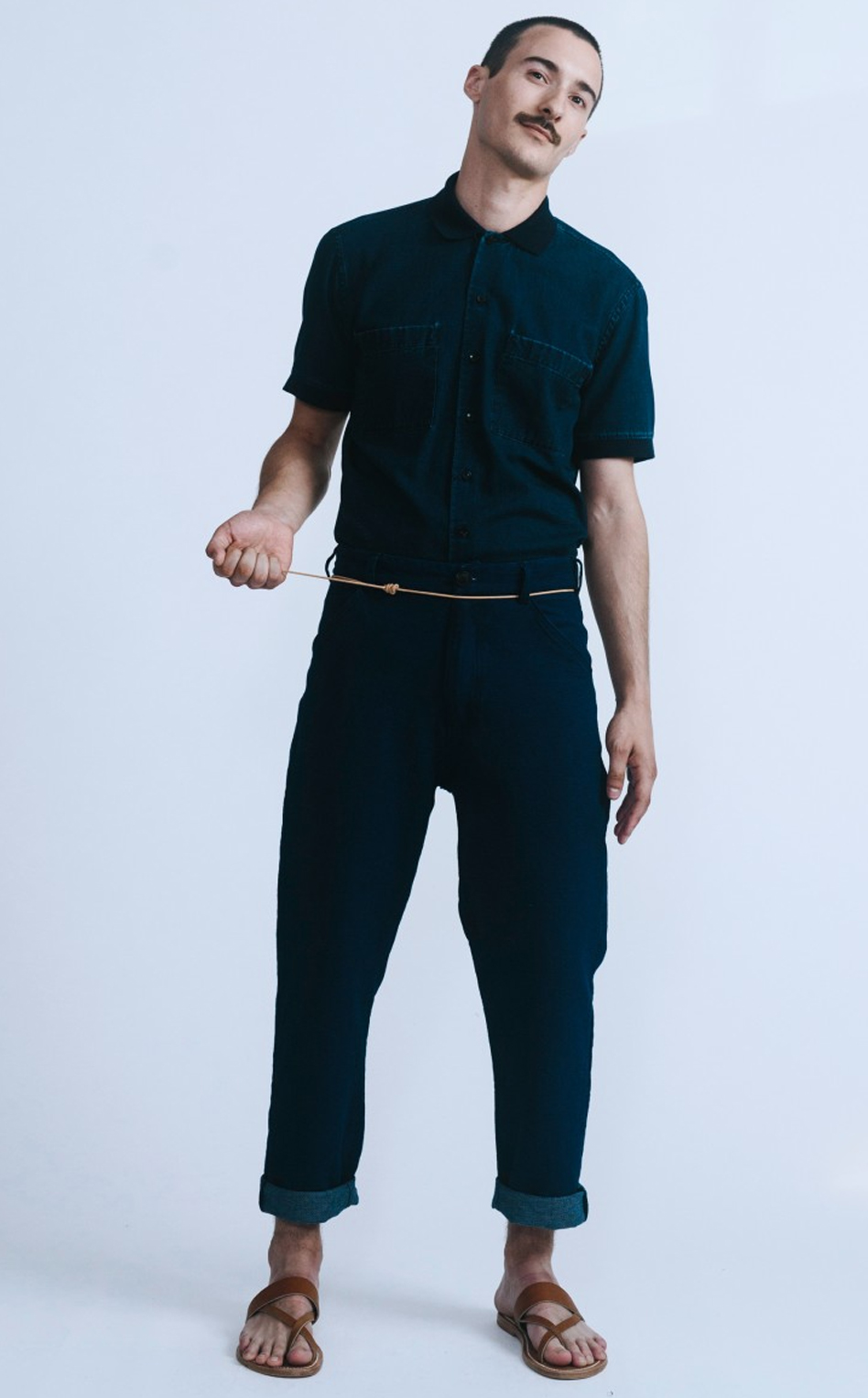 HOW TO WASH YOUR JEANS
There are many washing methods for denim. Following washing instructions can help to preserve the fit, feel and colour of your favourite pair of jeans. But, before you start – zip and button the front and always wash inside out.
Hand wash
The most gentle way to clean your jeans. Handwashing involves choosing the right detergent suited to coloured fabrics – for a helping hand, add a cap full of white vinegar when you rinse them. Avoid wringing them out to conserve their original shape. Dry flat, away from direct sunlight - on a towel.
Machine wash
We recommend washing your jeans on a 30°c delicate cycle. Choose a detergent suited to colours and add a cap of white vinegar during the rinse cycle. Dry flat, away from direct sunlight - on a towel.
Dry clean
The most reliable and safest way of caring for your favourite pair of jeans.