Encounter - Miss Lejaby
by L'Exception, on June 9, 2017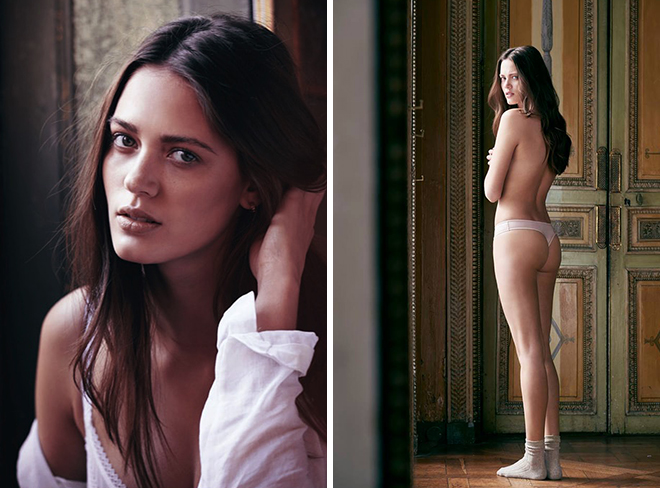 Since the 30s, Maison Lejaby has been celebrating the senses with their selection of figure flattering and form focused ladies underwear. Inspired by today's strong, feminine and free-willed woman, the infamous French lingerie house continues to evolve with their modern muse, looking to the past to inspire the future. We sat down with Pascale Renaux, the driving force and creative director behind Maison Lejaby.
---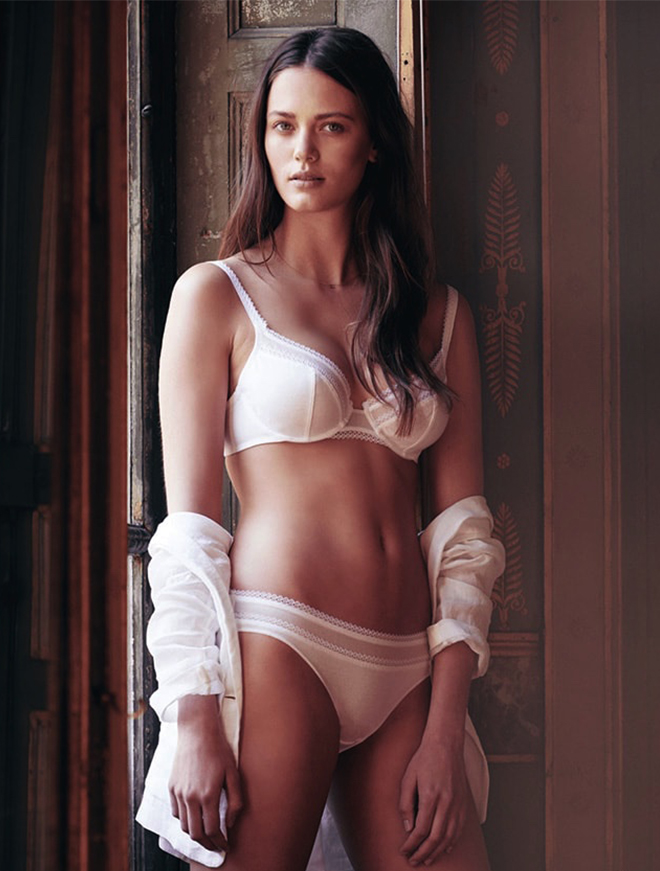 Maison Lejaby was founded in the 30s, how has the brand changed since then?
Through innovation after innovation for more than 70 years! Maison Lejaby established itself based on the vision of one woman, Gabrielle Vinnay, an inspiring couturier that in 1930, invented the first 'soft' bra – a bra that broke with tradition due to its lack of underwiring or boning. It was an immediate success, and her iconic 'Gabi' bra (named after the designer) quickly turned into the lingerie brand we know today, Lejaby. This signature style was the first of its kind to put a woman's comfort first, not just liberating women from a lifetime of constricting lingerie, but contributing to the emancipation of women that was happening on a larger social and political scale. 

From this historic invention came many other breakthrough designs like the use of elastic in lingerie. Thanks to an exclusive partnership with Du Pont de Nemours in 1962, lycra was first used in ladies lingerie. Later in 1972, Lejaby was the first brand to use colours in its underwear, straying from the conventions of black, white and pink. By the 90s, we had manufactured the first 'second-skin' microfiber underwear that was seamless and sat beautifully next to the skin. Continuing this tradition of innovation into the new millennium, Maison Lejaby has become a worldwide name, known for its fine French craftsmanship and elegant allure! Sold twice in its history to two consecutive foreign investors, the brand suffered 12 years of tension that could have been fatal to its success. Thankfully, Lejaby endured and in 2015, the brand was taken on by a major investor that ensured the protection of our atelier and creative teams. Now the brand is rising from the ashes – redefining its past, present and future on a global scale.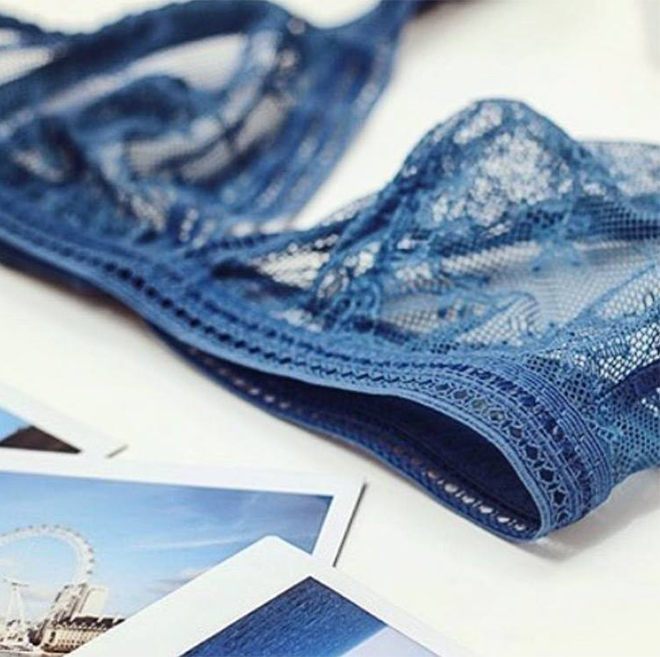 You talked about a sense of renewal within the brand, what has changed today?
Concerning style, we're taking inspiration from the defining eras that milestone Maison Lejaby's history, presenting past designs with a contemporary twist. This combination of natural sensuality and Parisian elegance has been the source of inspiration for some of our most popular designs, offering timeless allure and modern appeal. Each design is cut from the finest fabrics of course, and we don't hesitate to play with opposites or add a touch of statement style to a silhouette. Today, Maison Lejaby has become a wearable luxury lingerie brand, divided into multiple styles that can be worn under your everyday attire. A good example of our brand evolution is the launch of our 'MLWear' collection of silk and cashmere underwear, and for summer '18, we will be presenting our very first beachwear range.
Something that has become more evident during the past two years is our impact on 'traditional' underwear, a world we are very proud to be an important part of but, we are aspiring to 're-enchant' the industry, offering a new dimension to an ancient art with our legacy of savoir-faire and creative vision that offers a progressive dimension to our designs – an aesthetic that differentiates us in the marketplace.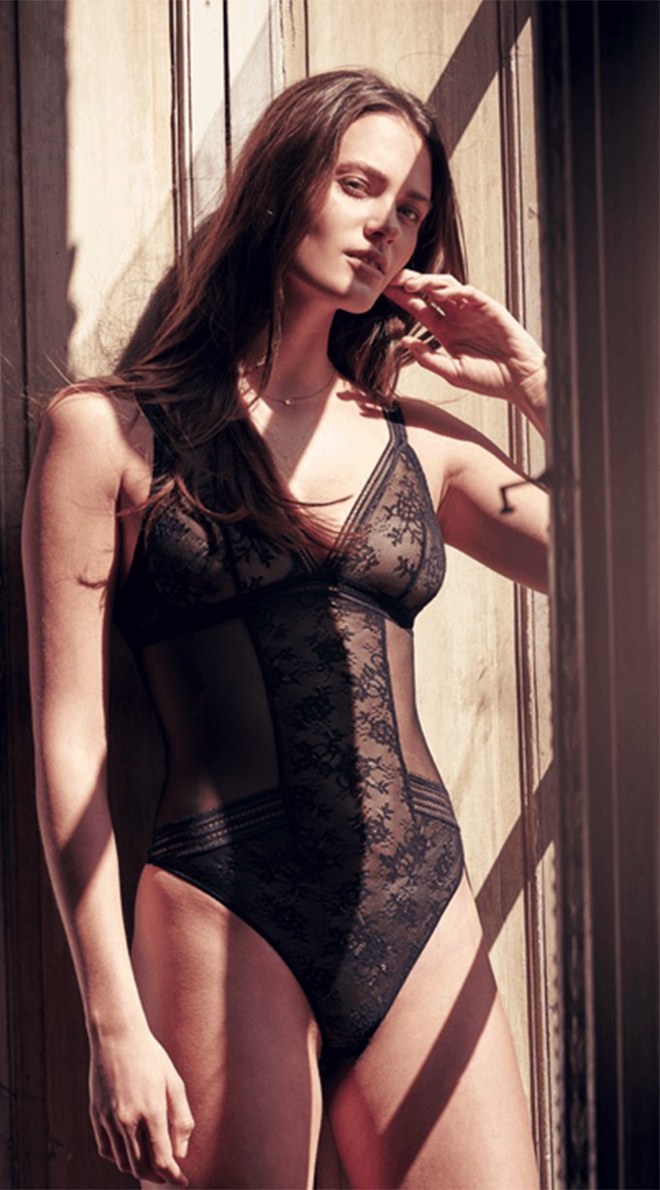 You have several iconic models, like the Liberty top, what is it about this design in particular?
The start of the 70s was the era of female empowerment, the moment when women stood up for their rights and started burning their bras. In response to this emotive moment in female history, Maison Lejaby created their first liberty lace top in 1972 – a elasticised lace bralette that perfectly hugged a woman's curves without feeling restrictive. Available in 6 distinctive colourways, this bra broke the mould when it came to form, fit and feel.
With this model becoming such an iconic design during the era, we couldn't resist revisiting it. Baptised the 'Miss Lejaby', it has been canonised in 5 permanent colours and is the first of its kind to work for women of any age. Comfortable, modest, modern and anti-age, it's the everyday bra for every woman. As one of our signature styles, it has become a semaphore for our brand values and ideologies, working in-line with our current social media campaign that celebrates a world of different women with our hashtag #LIBERTEQUALITE.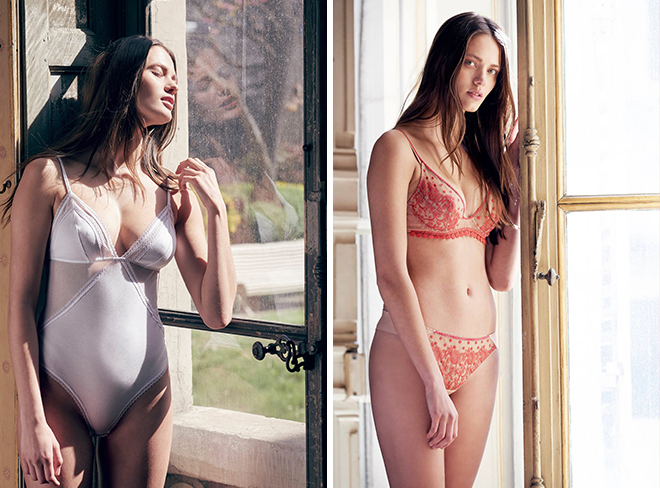 "We refuse to reduce a woman to a simple sex object. She is free-thinking, with her own original personality."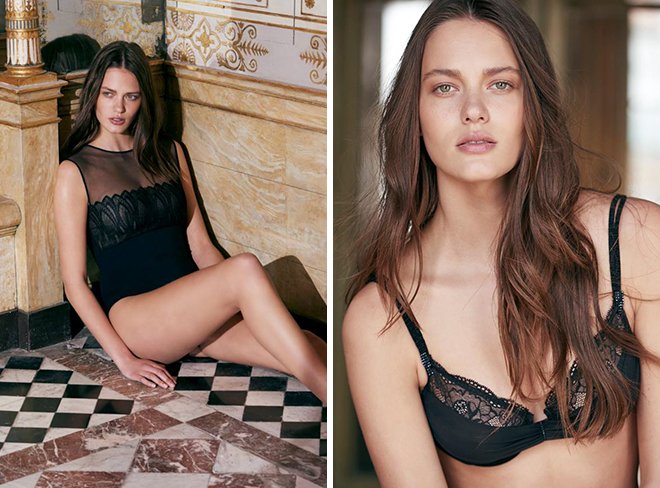 What does the Lejaby woman look like in 2017?
We create a collection of lingerie that mirrors the wardrobe of today's French woman. What that represents to us at Maison Lejaby, is that women don't act or dress like a robot. For us, each woman is unique, that's why we have created our current advertising campaign that is a portrait of today's modern woman – in black and white, with three visuals of different women.
We hope that this campaign will stand the test of time and will continue to evolve with an increasing gallery of portraits. More than just a marketing tool, we want to express our in-house manifesto and reinforce our principles – we refuse to reduce a woman to a simple sex object. She is free-thinking, with her own original personality.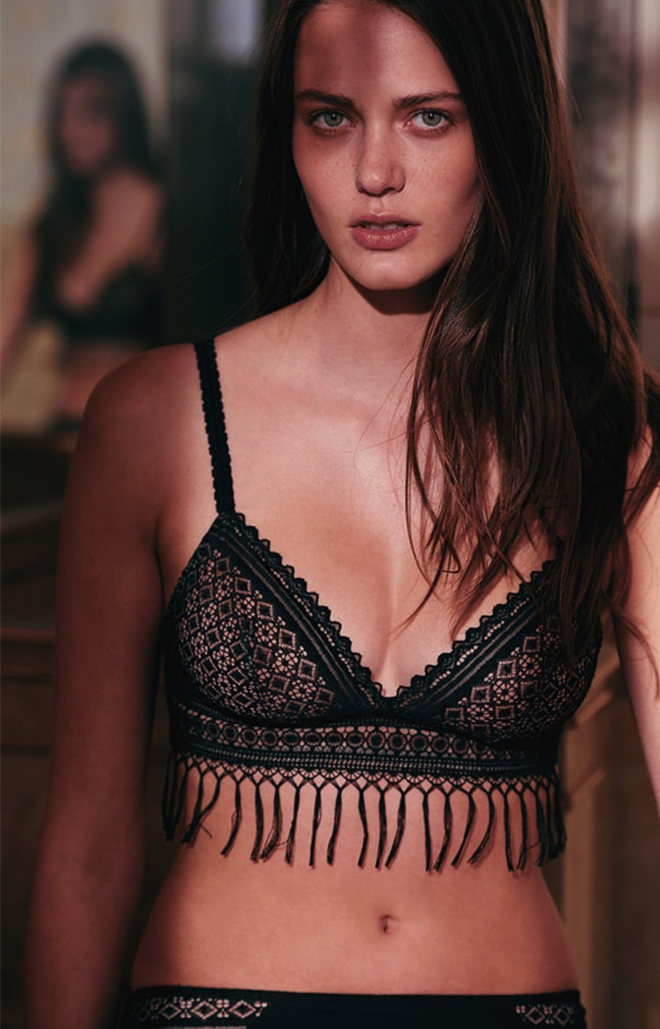 What does freedom/liberty mean to you?
Liberty, represents a freedom of expression, the possibility to express who we are through the choices we make. It's also about simple liberties, to decide in our capitalist society to opt for long-lasting quality. Finally, freedom is feeling, the opportunity every woman has to shape the world around her by staying true to her beliefs. It's the power to decide who we want to be and where.
What advice would you give to the next generation of women?
When it comes to a pair of jeans, there are many different types suited to all body shapes. And in lingerie, it's pretty much the same. Your bra is like a piece of 3D architecture. There are many designs to choose from (triangle, push-up, circle, etc…) that offer support that can help to 're-design' your bust and guarantee the finest fit for your frame. Every woman can find the style that suits their body best, whilst shaping and supporting their bust. That's why, at Maison Lejaby, we don't consider ourselves a traditional fashion house, but a design house. We're not here to 'teach lessons' or impose our designs. The message we want to transmit around the world is: 'beauty lies within', it's that simple.