See by Chloé : couture into catwalk cool.
by L'Exception, on January 16, 2018
Bringing a true sense of identity to diffusion lines, See by Chloé is the little sister brand that translates couture into catwalk cool. Founded in 2002, we love the way each collection from the bohemian design house turns luxury concepts into wearable (and affordable) creative masterpieces. A fresh, feminine and free-spirited approach to style, our selection at L'Exception is the perfect showcase of what See by Chloé is all about!

---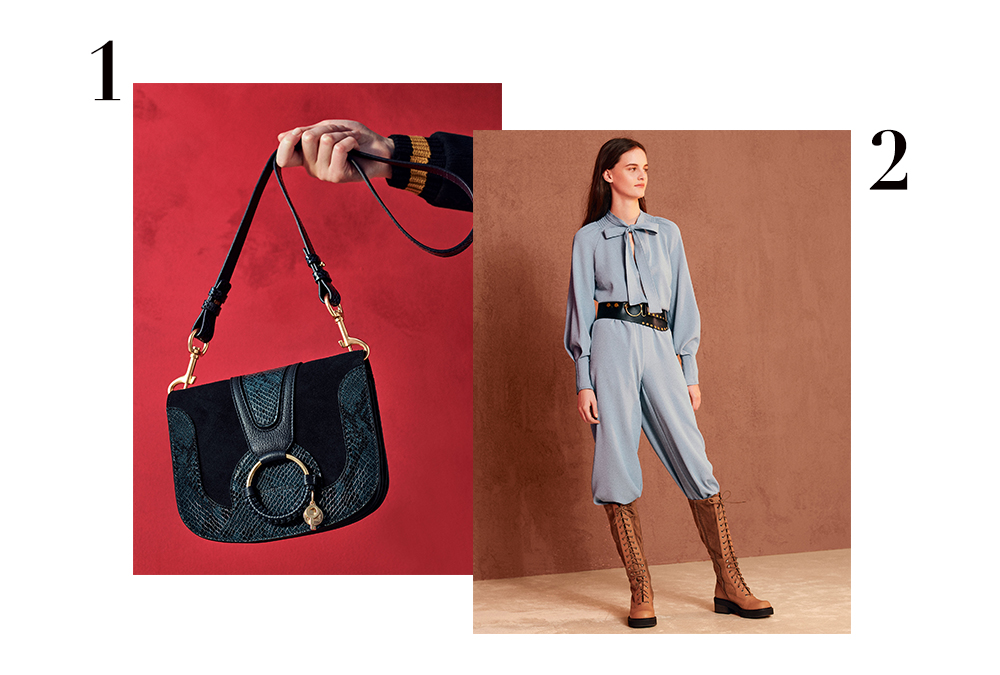 1 - Hana Mini Handbag : A piece of bohemian arm candy, See by Chloé celebrates the art of great accessories with this collection of beautifully constructed and strikingly adorned handbags. Cut from the finest materials and designed with the perfect dimensions for everyday use, each silhouette pays tribute to intricate detailing with a sense of creative carte blanche.

2 - Pussybow Blouse : Introducing a textural element to this season's must-have pieces, this pussy-bow blouse from See by Chloé has been cut from a light grey crêpe fabric with full sleeves and discreet zip cuffs for a stylish renaissance look.
---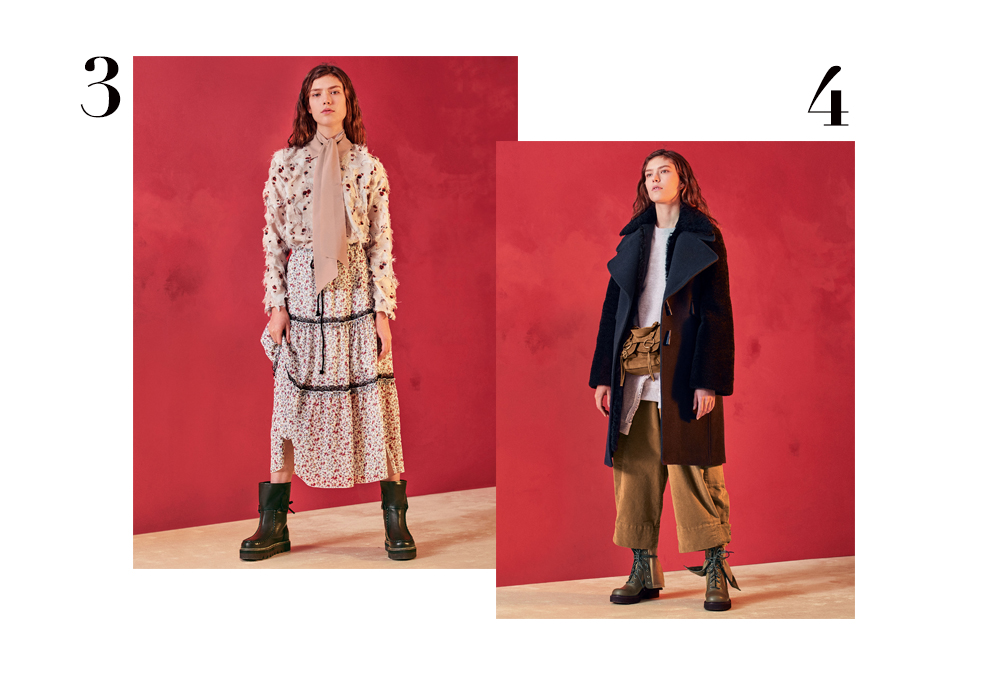 3 - Folk Skirt: Retro and poetic, floral patterns run deep in the brand's history. Given a contemporary update, we love the subtle touches and all-over glam of statement patterns like the one used on this lightweight folk skirt. Style with a chunky knit or retro denim for added allure.

4 - Reworked Peacoat : Borrowing from the boys to create something uniquely feminine, See by Chloé goes XXL with this masculine-inspired pea coat. Packed with boyish charm and delicate detailing, each addition to this jacket reflects the brand's modern yet playful approach to proportions.
---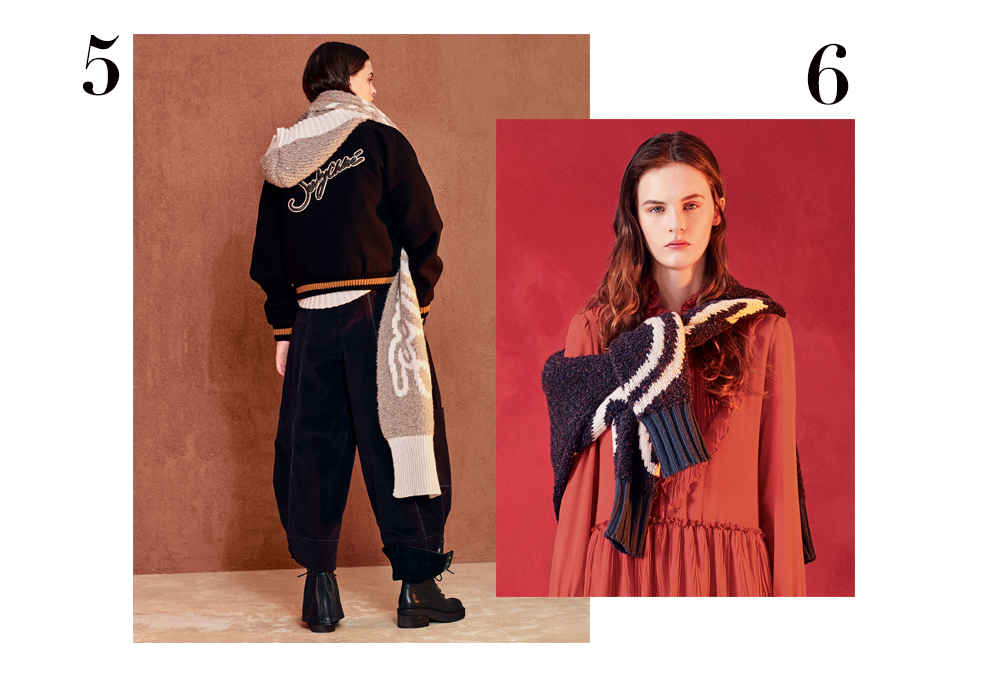 5 - The Bomber : Fun and irreverent –the characteristics See by Chloé live for. Offering the ideal contradiction to beautiful basics, this striking bomber uplifts casual everyday separates with a rich and earthy palette of colours.

6 - Georgette Blouse : Enchanting and inspired, each fabric used in the See by Chloé collection is chosen for its lightweight and form flattering qualities. Inspired by an imaginary nostalgia, silhouettes are shifted and transformed to offer a modern and aesthetic approach to dressing that celebrates every curve.
---

Published by Ophélie Meunier
© Copyright L'Exception