The men and women behind L'Exception
Behind L'Exception is a team of 12 fashion enthusiasts: 5 women, 7 men, from 22 years old to over 50 years old.

• As Founder of L'Exception, I take care of all the management of the activity in connection with the team. I spend a lot of time selecting brands or talking to designers. I also supervise the technical team. To reach me, nothing could be simpler, just write to customer service, I never miss a message.
• Akram takes care of stock integrations, a very technical position where he ensures that the deliveries of goods are managed as easily as possible at the warehouse.
• Anne is our Women's collection buyer. She spends her days in the showroom and meeting the brands.
• Chloé assists Victoire with online launches, she also oversees the L'Exception Paris brand as well as purchases for jewelry brands.
• Johanna is our logistics coordinator, she is responsible for ensuring that all orders leave on time.
• Manon is our Customer Happiness Manager, taking care of answering your calls and emails with the help of Gregory.
• Matthieu is our developer, he implements improvements to the site every week.
• Nicolas is our accountant, with more than 400 brands under management, he never has time to get bored.
• Romain is our marketing director. A fan of photography and a seasoned content creator, he takes care of all the acquisition of traffic for the site, social networks, newsletters, events and more.
• Thomas is our men's collections buyer. When he's not on a climbing wall, he divides his time between showroom appointments and looking for inspiration to offer you the best brands. Her favorite brands? General pharmacy, Kestin, Orslow, Paraboot...
• Victoire is responsible for uploading collections. She spends a large majority of her time in the studio taking the shots that you find on the site.
We also welcome work-study students and trainees, you can send your CV by contacting our customer service.

Rita is L'Exception's dog, so you can often see her on our social networks.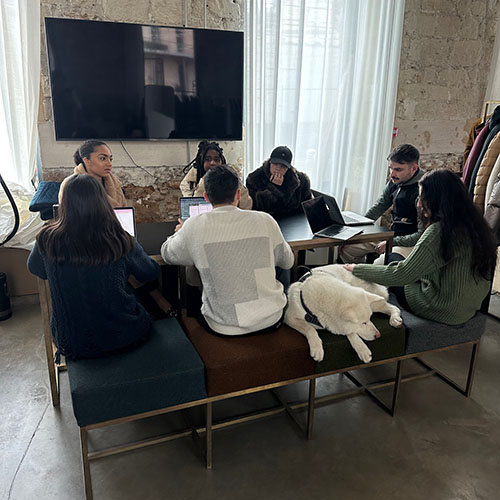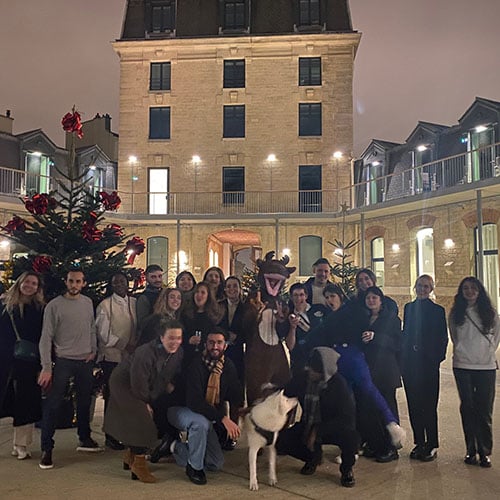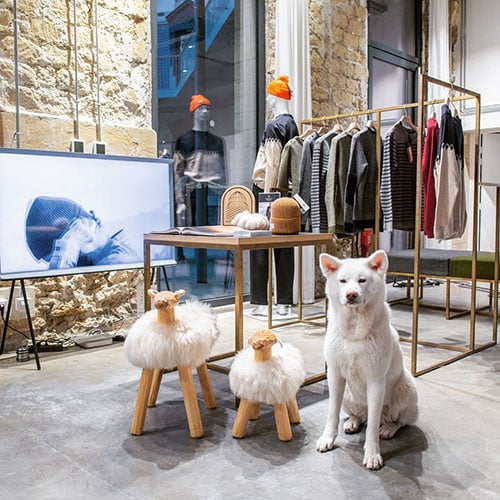 Values & services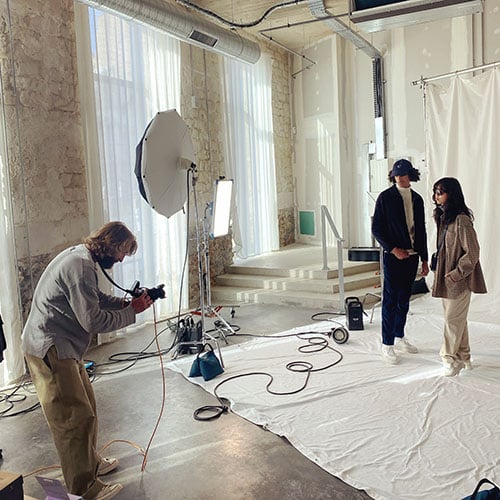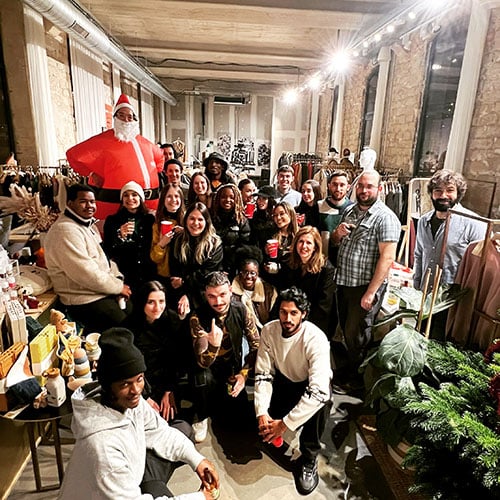 The satisfaction of our customers is our only obsession. Many sites put this value forward, but few can boast of having a score of 9.4/10 given by their customers. We are constantly working to achieve operational excellence: delivering our orders on time, responding to customer requests within one business day, processing returns and refunds as soon as they are received.

We have also developed many services for our customers:
- try your product and pay within 30 days: this allows you to never be charged if you return it on time
- pay in 2x, 3x, 4x by credit card
- pay with your favorite payment method: Paypal, Amazon Pay, or even in crypto-currencies.
We have also developed a loyalty program that allows you to regularly obtain discounts.

Since 2023, we have launched a second-hand site which allows you to exchange your old items for vouchers valid for the new collection, but also to be able to hunt for second-hand items.
The raison d'être of L'Exception
A link between brands and its customers, L'Exception supports creative ecosystems, actors of sustainable and innovative fashion, primarily French and European.

Organized around digitized and shared knowledge, the company is committed to combining sobriety and efficiency, to provide a customer experience compatible with a maximum limitation of its ecological footprint.
Active support for young creation
L'Exception is recognized for being an active support for young creation. We are often the first to believe in them or to launch their collection. We often take the time to meet them in their showroom or in trade fairs. We now work with many 100% digital brands that are not sold on any other site.

When we meet a young designer, we always pay attention to the style first. It has to be a crush. We also pay attention to know-how, or local manufacturing. We prefer made in France or made in Europe, but that's not a blocking point, if we find that the price-quality ratio is good. It would be impossible to create a 100% French store at a reasonable price... In any case, we favor brands committed to an eco-responsible approach.

This work begins within La Caserne - ecological and societal transition accelerator dedicated to the fashion and luxury sector. We have set up our offices here alongside a number of young ready-to-wear, footwear and accessories brands.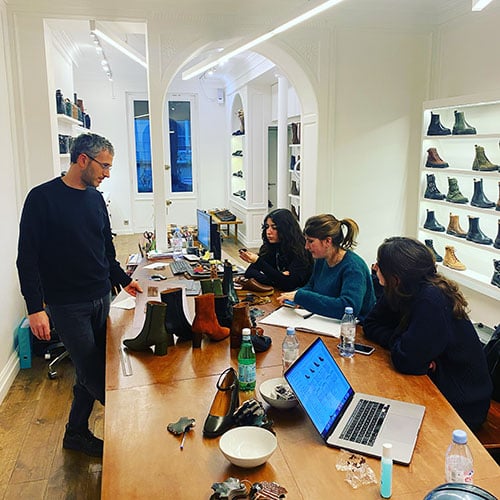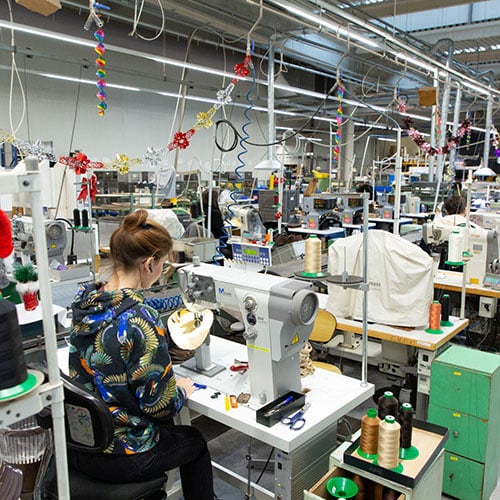 Continuous improvement work
We work every day to improve our impact:

• We carried out our first carbon assessment in 2021. This first measurement gives us areas for improvement and allows us to draw up a CSR action plan for the years to come.
• We advise our customers to consume better with our ECO X CEPTION criteria. These criteria are based on ecological, economic (in particular local manufacture) and ethical criteria. We aim to sell 50% of ECO X CEPTION products in 2023.
• We have been using compostable packaging for 30% of our orders since 2022. Our bags are made of recycled paper and printed with vegetable ink. Our delivery notes are printed on recycled paper.
So many milestones that the L'Exception team tries to communicate over time on its online magazine.
Beyond the developments that have shaped it, L'Exception remains faithful to its initial commitments:
• Make every effort to guarantee an optimal experience and the maximum satisfaction of its customers.
• Offer its employees a singular and demanding professional adventure, in the values of trust and autonomy, within the inspiring premises of La Caserne.
• Make a social and environmental commitment across its entire value chain and with causes close to its heart.
I wish you the best possible experience at L'Exception.
Régis Pennel, Founder of L'Exception